Highlights
Crystal group from the Tiefen Glacier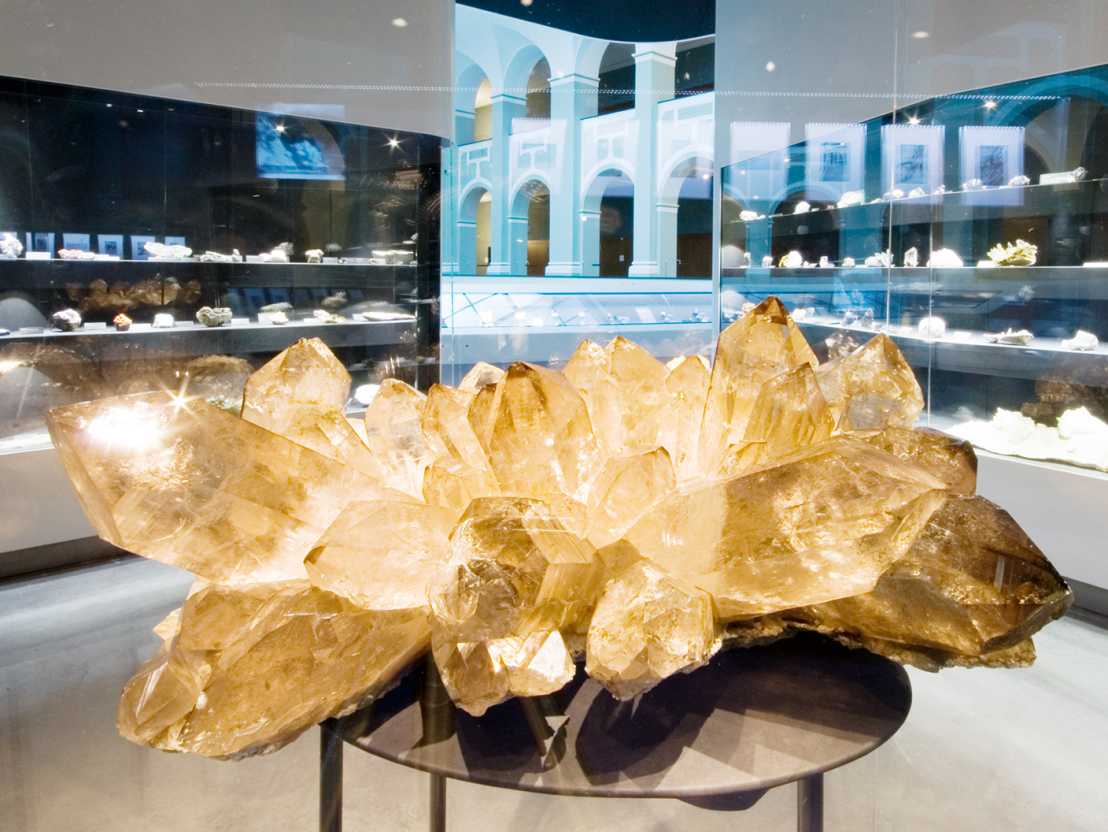 This large crystal group was discovered 1946 by Peter Indergand-Wipfli from Göschenen at the Tiefen Glacier in the canton of Uri in a crystal cavern at around 3000 m altitude and was transported with enormous effort to the village of Göschenen. The clarity and brightness of the 50 light-brown crystals allied with their perfect proportions make it probably one of the most spectacular groups of smoky quartz crystal from the Alps.
The massive crystal group of about 160 kg features prominently at the heart of the exhibition in a custom-made show case on the E floor. Before its installation in focusTerra the group was seen only rarely outside Göschenen. In 1958, it was on display in the main exhibit hall designed by Max Bill in the Swiss pavilion at the World's Fair in Brussels.
"Oeningen zur Tertiärzeit" (Oil painting by R. Holzhalb, 1870/71)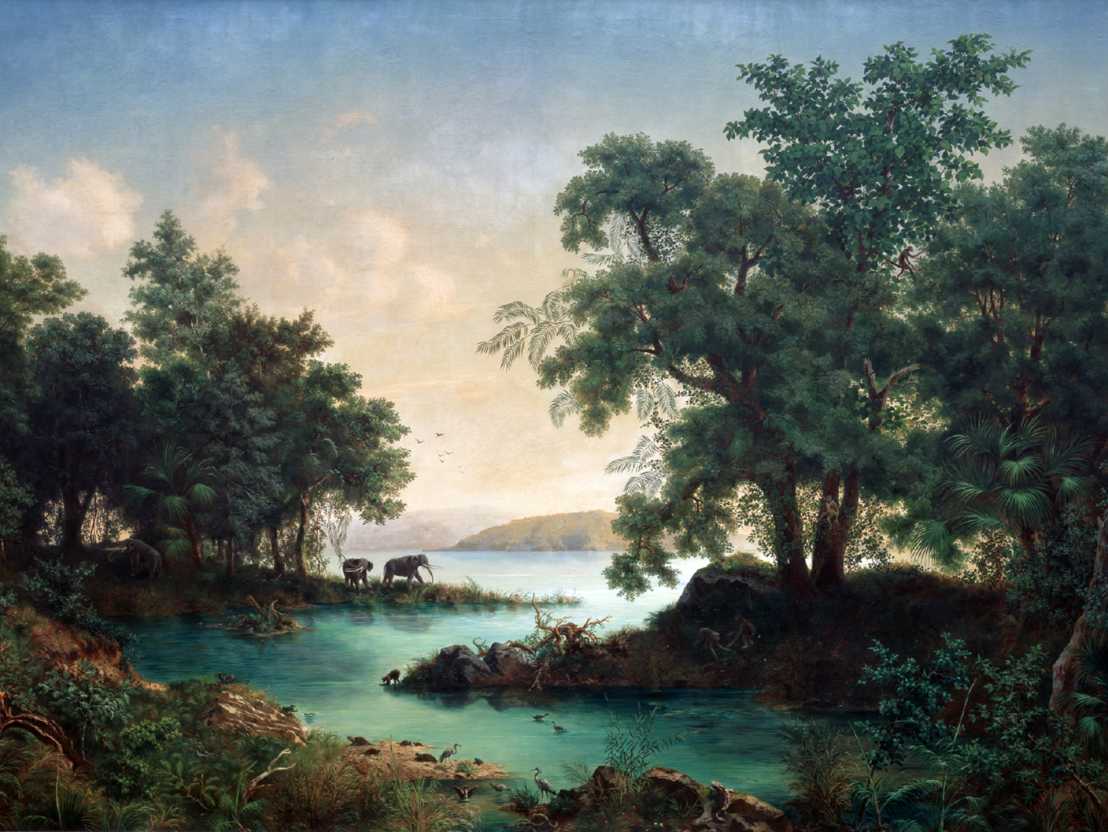 This remarkable oil painting on the D floor, measuring approximately 3.3 x 5.5 meters, was painted by the artist R. Holzhalb under the direction of two researchers and professors from Zurich, the palaeobotanist Oswald Heer, and the geologist Arnold Escher von der Linth. It shows the reconstruction of a landscape of the area around Öhningen at Lake Constance, during the Miocene (about 13 million years before present). It is one of the first reproductions of a fossil landscape based on a collection of fossil plants and animals. Most of these are now housed at the ETH Zurich and at the University of Zurich.
From the same locality is one of the most famous fossils ever found: Andrias scheuchzeri – the fossilized skeleton of a giant salamander, which in the 18th century was interpreted by J. J. Scheuchzer as a remnant of a sinner who perished in the Flood (Homo diluvii testis). Can you spot the giant salamander in the painting?